Modern cars, light trucks, and sport-utility vehicles come with complex technology such as digital dashboards, oxygen sensors, electronic computers, unibody construction, and more. They run better, longer, and more efficiently than models of years past. However, they eventually need to be replaced.

Before taking your vehicle in for repairs or service, do your homework so you receive the best possible service.

Read the owner's manual to learn about the vehicle's systems and components.
Follow the recommended service schedules.
Keep a log of all repairs and service.
Do not ignore any warning signals your car may give you.
Carry a written list of the symptoms that you can give your mechanic.
Resist the temptation to suggest a specific course of repair. Allow our experienced technicians to diagnose and recommend a remedy.
It's important to note when the problem occurs. Is it constant or periodic? Does it occur when the vehicle is cold or after the engine has warmed up? Does it happen at all speeds? Only under acceleration? During braking? When shifting?
Check for the following common vehicle maintenance issues on a regular basis:
Unusual sounds, odors, drips, leaks, smoke, warning lights, gauge readings.
Changes in acceleration, engine performance, gas mileage, fluid levels.
Worn tires, belts, hoses.
Problems in handling, braking, steering, and vibrations.
When did the problem first start?
How to manage your service experience:
Ask as many questions as needed to fully understand your repair. Ask for an explanation in laymans terms if necessary.
Don't rush the technicians. You may be called and apprised of the problem, course of action, and cost before work begins.
Before you leave, be sure you understand shop policies regarding labor rates, guarantees, and acceptable methods of payment.
Make sure the shop has your contact information readily available, so you can be reached as soon as possible.
What our clients are saying about us
We have established longterm and stable partnerships with various clients thanks to our excellence in solving their automotive needs!
More Reviews

What a great experience! Knowledgeable and professional! The turbo went up on my Acura RDX. The dealer pronounced my car DOA. They gave me an inflated estimate and insisted I was better off getting a new car. A close friend of mine recommended that I take my car to Mickey. I did just that and Mickey and his top notch team of Car Docs went to work on the patient. They were able to resuscitate her and save her life for a fraction of what the dealer wanted. Mickey kept me informed throughout the process. Even sending me video of the surgery! The turnaround was quick and I was back on the road in no time. Seriously, whether it's an oil change, or a major repair, Mickey and his team are equipped to do the job. You can expect an honest diagnosis, fair price, and outstanding workmanship. Mickey stands behind his work. I highly recommend Mickey's Car E.R. I was completely satisfied with my experience.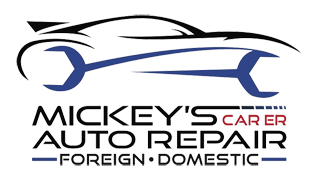 Knowledgeable and professional!
Towson, MD
Awesome service. Reasonable price. Worked with a distributor of a part that was NOT a replacement for my Jeep. The distributor paid the labor. Awesome!!!!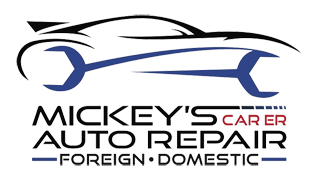 Amazing Service