At Mickey's Car E.R., we want our Towson and Cockeysville customers to have the opportunity to feel comfortable in their vehicle. You can leave the repairs and services to our professionals, but please don't hesitate to ask us questions about why a service is needed or how it occurred. Give us a call at 443-652-3678, and we will be happy to speak with you.
Brake Maintenance & Repair
Truck brakes are much more powerful than car brakes. Faulty truck brakes put the truck driver, the load, and other road users at risk. If you are not confident in your truck's ability to stop firm and straight when you hit the brakes, then it is time to have them checked and replaced if necessary. At Mickey's Car E.R., we will diagnose your truck and fleet's brake problems and offer high quality brake work. Visit our auto shop or call us today 443-652-3678.
Hydraulic Brakes
A hydraulic brake is a type of braking system that uses brake fluid to transfer pressure to the brake pads. Although most heavy trucks use air brakes, some trucks have hydraulic brakes. A hydraulic brake consists of the following: a brake pedal, a push rod, a cylinder chamber, and brake pads. With time, the hydraulic brakes components wear out and thus need replacement. For all your hydraulic brake system needs, visit Mickey's Car E.R. or call us at 443-652-3678. We boast the most experienced hydraulic brake experts in the region.
What our clients are saying about us
We have established longterm and stable partnerships with various clients thanks to our excellence in solving their automotive needs!
More Reviews

What a great experience! Knowledgeable and professional! The turbo went up on my Acura RDX. The dealer pronounced my car DOA. They gave me an inflated estimate and insisted I was better off getting a new car. A close friend of mine recommended that I take my car to Mickey. I did just that and Mickey and his top notch team of Car Docs went to work on the patient. They were able to resuscitate her and save her life for a fraction of what the dealer wanted. Mickey kept me informed throughout the process. Even sending me video of the surgery! The turnaround was quick and I was back on the road in no time. Seriously, whether it's an oil change, or a major repair, Mickey and his team are equipped to do the job. You can expect an honest diagnosis, fair price, and outstanding workmanship. Mickey stands behind his work. I highly recommend Mickey's Car E.R. I was completely satisfied with my experience.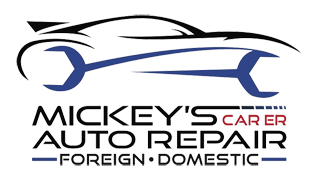 Knowledgeable and professional!
Towson, MD
Awesome service. Reasonable price. Worked with a distributor of a part that was NOT a replacement for my Jeep. The distributor paid the labor. Awesome!!!!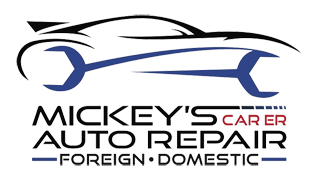 Amazing Service