Mickey's Car E.R. in Towson and Cockeysville, MD 21204 is a full-service fleet preventative maintenance and fleet repair center. We provide comprehensive services for your domestic or import vehicle to keep it running at full power. For questions, contact us at 443-652-3678 or send us an email. Our experts will help determine what needs to be done.
Our basic maintenance services include:
Customer Required Inspections
In addition to DOT inspections, Mickey's Car E.R. handles customer-required inspections. For all your customer-required inspection needs, contact or visit Mickey's Car E.R. in Towson and Cockeysville.
Oil, Lube, and Filter
Engine oil, or motor oil, is the oil used for lubricating the various parts of your truck's internal combustion engine. The oil reduces wear, lessens friction, cools the engine parts, and inhibits corrosion. One of the cheapest and most effective ways to prolong the life of your truck's engine is to have its oil and oil filters changed regularly. Oil changes keep engines healthy. With regular oil changes, your engine will run stronger for longer. Contact Mickey's Car E.R. in Towson and Cockeysville today for all your oil change needs. Our experts will change your truck's oil and oil filters if needed.
What our clients are saying about us
We have established longterm and stable partnerships with various clients thanks to our excellence in solving their automotive needs!
More Reviews

What a great experience! Knowledgeable and professional! The turbo went up on my Acura RDX. The dealer pronounced my car DOA. They gave me an inflated estimate and insisted I was better off getting a new car. A close friend of mine recommended that I take my car to Mickey. I did just that and Mickey and his top notch team of Car Docs went to work on the patient. They were able to resuscitate her and save her life for a fraction of what the dealer wanted. Mickey kept me informed throughout the process. Even sending me video of the surgery! The turnaround was quick and I was back on the road in no time. Seriously, whether it's an oil change, or a major repair, Mickey and his team are equipped to do the job. You can expect an honest diagnosis, fair price, and outstanding workmanship. Mickey stands behind his work. I highly recommend Mickey's Car E.R. I was completely satisfied with my experience.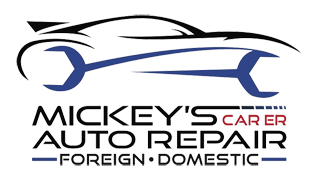 Knowledgeable and professional!
Towson, MD
Awesome service. Reasonable price. Worked with a distributor of a part that was NOT a replacement for my Jeep. The distributor paid the labor. Awesome!!!!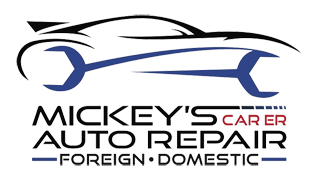 Amazing Service