At Mickey's Car E.R., we understand that time is money, and if your heavy-duty vehicles aren't out working, then you aren't earning. With this in mind, our highly trained and dedicated workforce will quickly diagnose and repair any problems with your commercial vehicle's powertrain, hydraulics, electronics, braking systems, or any other component vital to the smooth operation of your business. While light-duty repair shops are common, it's harder to find technicians with experience in heavy-duty vehicle repair. Mickey's Car E.R. makes certain our knowledge of these vehicles remains up-to-date so we can serve your needs in 21204 and surrounding areas.

At Mickey's Car E.R., we've been guaranteeing that companies around the Towson and Cockeysville areas have access to the mechanical power they need since 2019. Our mechanics are second to none, just like the service we provide to our commercial customers. We're experienced with all aspects of diesel powertrains, and can have your problem engine taken apart, diagnosed, and reassembled if needed. Our mechanics are fully trained and certified to work with the extreme pressures of hydraulic systems, in a safe and professional manner. We will diagnose any electrical gremlins that may be plaguing your vehicles with speed and skill. We also have ample experience working with air-brake systems.

Another area of specialty at Mickey's Car E.R., is the work we perform on stricken tractor-trailers. This work can be as simple as replacing bodywork and engine components, but can also include major jobs like chassis swaps and adjustments. We understand that these vehicles cost your company a lot of money, and if there's any way that we can get them back out on the road while adhering to safety standards, we will. At Mickey's Car E.R. we find great satisfaction in skillfully resurrecting these vital vehicles to work another day in our community in Towson and Cockeysville.

All work that leaves Mickey's Car E.R. is fully guaranteed to meet and exceed the regulatory standards required to get your vehicle back on the road, ensuring a hassle-free return to service for your vehicle and a smooth return to profits for your business. Call us at 443-652-3678 to learn about our heavy-duty vehicle repair services in the Towson and Cockeysville areas!




To learn more about our Heavy Duty Repair services, call us at 443-652-3678 or request a quote by clicking below:
Request Quote
What our clients are saying about us
We have established longterm and stable partnerships with various clients thanks to our excellence in solving their automotive needs!
More Reviews

What a great experience! Knowledgeable and professional! The turbo went up on my Acura RDX. The dealer pronounced my car DOA. They gave me an inflated estimate and insisted I was better off getting a new car. A close friend of mine recommended that I take my car to Mickey. I did just that and Mickey and his top notch team of Car Docs went to work on the patient. They were able to resuscitate her and save her life for a fraction of what the dealer wanted. Mickey kept me informed throughout the process. Even sending me video of the surgery! The turnaround was quick and I was back on the road in no time. Seriously, whether it's an oil change, or a major repair, Mickey and his team are equipped to do the job. You can expect an honest diagnosis, fair price, and outstanding workmanship. Mickey stands behind his work. I highly recommend Mickey's Car E.R. I was completely satisfied with my experience.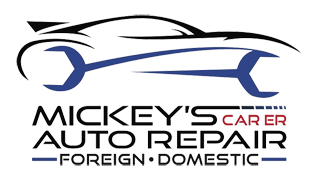 Knowledgeable and professional!
Towson, MD
Awesome service. Reasonable price. Worked with a distributor of a part that was NOT a replacement for my Jeep. The distributor paid the labor. Awesome!!!!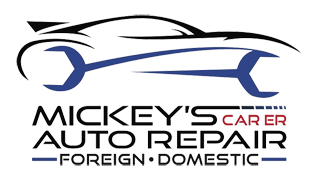 Amazing Service