Mickey's Car E.R. is Towson and Cockeysville's Brake Shop for High-Performance Vehicles
Come to Mickey's Car E.R. in Towson and Cockeysville to get high-performance brakes that stop with authority every time regardless of road conditions. We have organic, ceramic, and metallic replacement brake pads with applications ranging from daily driving to track racing to off-roading. Talk with the expert mechanics at Mickey's Car E.R. to determine which type of brake pad is best for your driving style and application. Upgrade to high-performance rotors, calipers, master cylinders, and brake fluids the next time you have your brakes serviced at Mickey's Car E.R. in Towson and Cockeysville.
Talk To Mickey's Car E.R. About High-Performance Brake Service Upgrades:
Line Locks
Love a good smokey burnout? Let your rear wheels spin aggressively without wasting your rear brake pads. Get your line lock installed by the auto repair experts at Mickey's Car E.R. in Towson and Cockeysville. Allow your front brakes to lock independently of the rear brakes with just the flip of a simple switch.
Metal Brake Pads
Performance-driven drivers prefer the metallic brake pads because they tolerate a much wider range of temperatures and track conditions. Metal brake pads are excellent conductors of heat making them able to withstand more heat without debonding while also cooling back down rapidly.
What our clients are saying about us
We have established longterm and stable partnerships with various clients thanks to our excellence in solving their automotive needs!
More Reviews

What a great experience! Knowledgeable and professional! The turbo went up on my Acura RDX. The dealer pronounced my car DOA. They gave me an inflated estimate and insisted I was better off getting a new car. A close friend of mine recommended that I take my car to Mickey. I did just that and Mickey and his top notch team of Car Docs went to work on the patient. They were able to resuscitate her and save her life for a fraction of what the dealer wanted. Mickey kept me informed throughout the process. Even sending me video of the surgery! The turnaround was quick and I was back on the road in no time. Seriously, whether it's an oil change, or a major repair, Mickey and his team are equipped to do the job. You can expect an honest diagnosis, fair price, and outstanding workmanship. Mickey stands behind his work. I highly recommend Mickey's Car E.R. I was completely satisfied with my experience.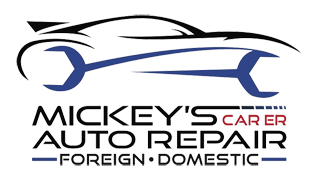 Knowledgeable and professional!
Towson, MD
Awesome service. Reasonable price. Worked with a distributor of a part that was NOT a replacement for my Jeep. The distributor paid the labor. Awesome!!!!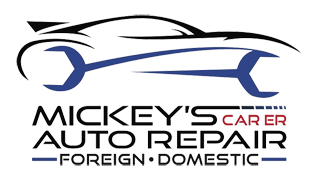 Amazing Service