Carbureted & EFI For Increasing Performance
If you're ready to take your car or truck's fuel injection to the next level, Mickey's Car E.R. is ready with injectors, manifolds, fuel rails, sensors, and complete performance EFI conversion kits. From BMW to Audi to Corvette, Mickey's Car E.R. has you covered.
High-Performance EFI Auto Repair in Towson and Cockeysville
The expert mechanics at Mickey's Car E.R. know switching to fuel injection often improves the fuel efficiency and performance of older carbureted engines. In newer cars, replacing a single fuel injector with a multi-port fuel injector creates an intense, even flow of fuel on each cylinder when your engine needs it most. Feed your engine the fuel it needs with fuel pumps, fuel filters, superchargers, and turbochargers. Break out of gasoline only feed engines by adding a nitrous kit or cooling methanol injection kit.

To ensure the correct air to fuel ratio, Mickey's Car E.R. can add a new stock-height replacement intake manifold, cold air intake, and fuel rails. Never run rich or lean with a hood scoop, high-performance air filter, and new O2 sensor. Call Mickey's Car E.R. and talk to us about increasing your car's performance. When you want performance you need the auto repair experts at Mickey's Car E.R. located at 818 York Road.
What our clients are saying about us
We have established longterm and stable partnerships with various clients thanks to our excellence in solving their automotive needs!
More Reviews

What a great experience! Knowledgeable and professional! The turbo went up on my Acura RDX. The dealer pronounced my car DOA. They gave me an inflated estimate and insisted I was better off getting a new car. A close friend of mine recommended that I take my car to Mickey. I did just that and Mickey and his top notch team of Car Docs went to work on the patient. They were able to resuscitate her and save her life for a fraction of what the dealer wanted. Mickey kept me informed throughout the process. Even sending me video of the surgery! The turnaround was quick and I was back on the road in no time. Seriously, whether it's an oil change, or a major repair, Mickey and his team are equipped to do the job. You can expect an honest diagnosis, fair price, and outstanding workmanship. Mickey stands behind his work. I highly recommend Mickey's Car E.R. I was completely satisfied with my experience.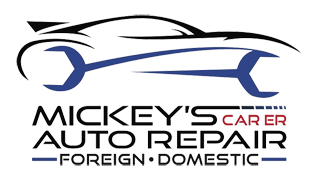 Knowledgeable and professional!
Towson, MD
Awesome service. Reasonable price. Worked with a distributor of a part that was NOT a replacement for my Jeep. The distributor paid the labor. Awesome!!!!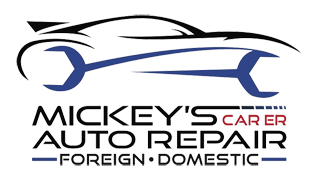 Amazing Service