The Best Towson and Cockeysville Exhaust System & Muffler Repair Services
At Mickey's Car E.R. we know some drivers like a quiet exhaust system while others prefer a "the louder the better" approach. Either way, an unusual rattle when your car is running is a signal that it is time for an immediate inspection of your exhaust system.
High-Performance Header Upgrades
While exhaust manifolds and headers play a similar role, at Mickey's Car E.R. we know they are miles apart on performance. Headers are upgrade parts designed for performance applications, while exhaust manifolds come standard. Both move exhaust away from the cylinder head to the exhaust pipe. Most noticeably, headers and its companion gaskets and wider exhaust pipe are much louder than a traditional manifold. But more importantly, the header improves exhaust system performance.
Quiet Exhaust and Muffler Services
Come to Mickey's Car E.R. and keep your exhaust system running smoothly. At Mickey's Car E.R. we know you count on your exhaust system and muffler to reduce noise and normalize your engine's back-pressure. When your exhaust system is faulty it can be very loud, but more importantly, it can impact your engine performance. Whatever the problem, we can repair it and get you back on the road quickly. Come by Mickey's Car E.R. today at 818 York Road.
Catalytic Converter Replacement: Your catalytic converter is the most expensive part of your exhaust system. When your catalytic converter begins to fail, you will hear a very loud rattling noise or your "check engine light" will begin to flash. Come by Mickey's Car E.R. at 818 York Road and we will diagnose the problem right away.
O2 Sensor Replacement: Ask any mechanic at Mickey's Car E.R. and they will tell you to have your O2 sensor inspected regularly. Oxygen sensors work in conjunction with your catalytic converter to monitor the amount of oxygen in your car's exhaust system. Your O2 sensor determines if your air to fuel ratio is balanced in real-time as you accelerate or idle. It helps your engine controller adjust the flow of fuel to maintain optimum oxygen to fuel mixture.
What our clients are saying about us
We have established longterm and stable partnerships with various clients thanks to our excellence in solving their automotive needs!
More Reviews

What a great experience! Knowledgeable and professional! The turbo went up on my Acura RDX. The dealer pronounced my car DOA. They gave me an inflated estimate and insisted I was better off getting a new car. A close friend of mine recommended that I take my car to Mickey. I did just that and Mickey and his top notch team of Car Docs went to work on the patient. They were able to resuscitate her and save her life for a fraction of what the dealer wanted. Mickey kept me informed throughout the process. Even sending me video of the surgery! The turnaround was quick and I was back on the road in no time. Seriously, whether it's an oil change, or a major repair, Mickey and his team are equipped to do the job. You can expect an honest diagnosis, fair price, and outstanding workmanship. Mickey stands behind his work. I highly recommend Mickey's Car E.R. I was completely satisfied with my experience.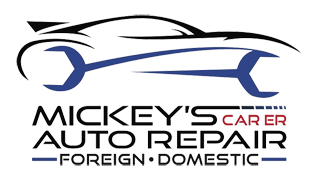 Knowledgeable and professional!
Towson, MD
Awesome service. Reasonable price. Worked with a distributor of a part that was NOT a replacement for my Jeep. The distributor paid the labor. Awesome!!!!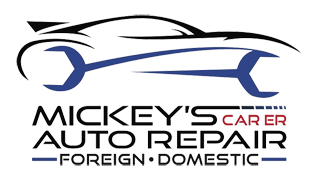 Amazing Service